I know I am seriously spoiled to live in an area that is overflowing with top public schools. But when I see that my local high school is tracking way behind its peers, I can't help but feel a little disappointed and a lot curious.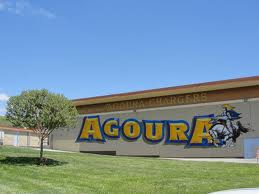 Newsweek recently released its ranking of the nation's top 2,000 high schools, and Agoura High came in at number 1240. I didn't have any context for that number, so I looked up other schools and was shocked (and feeling a bit green) to see the results.
Westlake High School: #184
Oak Park High School: #188
Newbury Park High School: #192
Calabasas High School: #295
Thousand Oaks High School: #624
Agoura High School: #1240
So AHS is in the top 2,000, but why is it so far down the list?
Here's how Newsweek reached it's numbers — the list takes six components into account:
Graduation rate (25%), college acceptance rate (25%), AP/IB/AICE tests taken per student (25%), average SAT/ACT scores (10%), average AP/IB/AICE exam score (10 percent) and percent of students enrolled in at least one AP/IB/AICE course (5%).
So let's see how those numbers play out.
Westlake High has a graduation rate of 97%, Number of AP/IB tests given per student was 0.9, 95% college bound, Average SAT score 1760, Average AP score 3.8. Newsweek score 3.44
Let's look at AHS
Graduation rate is 99%, AP/IB tests taken per student was 0.4, 94% college bound, average SAT 1712, Average AP score was missing and the newsweek score was 2.9
A better comparison would be with Thousand Oaks High, which had numbers virtually identical to AHS — the only difference being that they included an average AP score, which was 3.4, to give them a Newsweek score of 3.17.
I didn't take any AP math classes, but I'm thinking our score should be closer to the T.O. High score, unless, of course, all of our Chargers failed the AP tests.
After going through the data, I feel a little bit better about my Alma Mater. You know what made me feel even better? Looking at last year's list and seeing AHS at #517. Last year AHS included its average AP score, which was 3.5.